Description
KEY FEATURES
27g Protein
5.9g BCAA
3rd Party LAB Tested
Unflavored
Zero Fat
Zero Sugar
Confirms to WADA / NADA
Endorsed by 100+ National Athletes
Tested for Heavy Metals 
AS-IT-IS Whey Isolate is the rich source of protein that enhances the muscle mass and its growth. It is enriched with BCAAs that provides the much needed pump to the bodybuilders. This Whey Isolate from As-It-Is is 100% pure and natural without any added flavor, that allows you to consume this product with anything your taste-buds crave for.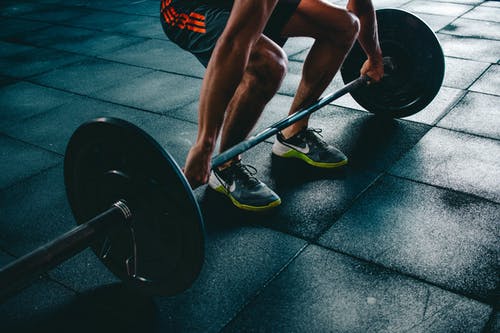 BUY WHEY PROTEIN ISOLATE

BUILDS MUSCLE MASS: AS-IT-IS Nutrition Whey Protein Isolate is a rich source of protein that aids in the growth and maintenance of muscle mass.


HIGH IN BCAAs: AS-IT-IS Nutrition high-quality Whey Protein isolate is rich in branched-chain amino acids leucine, isoleucine and valine, This makes Whey Protein Isolate give that ideal push to bodybuilders.


ALL NATURAL WHEY PROTEIN ISOLATE: AS-IT-IS Nutrition Whey Protein Isolate is 100% pure, natural, and Unflavored. Whey Protein Isolate DOES NOT contain Aspartame, Sucralose, or Acesulfame-K. As a result, you get the best Whey Protein Isolate product in its purest form AS-IT-IS.


WHEY PROTEIN ISOLATE IS GLOBALLY SOURCED: AS-IT-IS Nutrition whey protein isolate sourced from the top vendors in the global market and conforms to the strictest manufacturing standard, guaranteeing quality and purity.


WHEY PROTEIN ISOLATE GOES WITH ANYTHING: Be it your favorite smoothie, beverage or bar, AS-IT-IS Nutrition Whey Protein Isolate gels well.


MAXIMUM PROTEIN PER SERVING: With 27 grams of protein per serving, you will consume the most effective product.


HOW TO USE WHEY PROTEIN ISOLATE: Add 1 Scoop of Whey Protein Isolate Powder (30gm) to 240ml of water or fresh juice or your favorite beverage.


CONFORMS TO NADA /WADA: Free from any doping ingredients as per NADA / WADA



Frequently Asked Questions On Whey Protein Isolate


What is Whey Protein Isolate?
Whey Protein Isolate is the superior form of Whey and a rich source of protein (90%). It is obtained when Whey Protein Concentrate undergoes an additional filtration process that leads to further reduction of fat and lactose. Whey Isolate has a great number of essential amino acids, with a negligible number of fats and lactose.

What makes Whey Protein so special?
Whey Protein may seem as yet another protein source to some, but what makes it so special is its incredible amino acid count, particularly the BCAAs. Whey Protein is a well-absorbed protein that contains all the essential amino acids, hence termed as a complete protein. Compared to other protein sources, Whey Protein is highly bioavailable, which means it is completely absorbed, it has the highest biological value among protein sources.

What is the difference between Whey Protein Concentrate & Whey Protein Isolate?
Both Whey Protein Concentrate and Whey Protein Isolate are high-quality protein supplements derived from milk, the difference arises in the protein content due to the extra filtration technique. Due to the ultra-filtration which it goes through, Whey Isolate results to be a more refined and pure form of Whey Protein which contains almost no sugar, lactose, or fat.

Is Whey Protein Isolate suitable for lactose intolerant?
Whey Protein Isolate is a fast-absorbing protein that offers a quick supply of essential amino acids to muscles to initiate faster muscle growth and repair. The highest level of purity and high concentration of protein in Whey Protein Isolate is achieved through a micro filtration process that filters out other components in Whey like fat, carbs, lactose, leaving behind pure protein.

What is the best time to consume Whey Protein?
As our body is in a constant cycle of amino acid depletion, feeding them with protein anytime is certainly beneficial to maintain a balanced environment of muscle building. If you are pitched for an alternative breakfast, consume Whey Protein shake with milk to start your day

Should I consume Whey Protein shake on rest days (on non-workout days)?
That's a nice question. You can consume Whey Protein shake on your rest days too. One needs to understand here that a rest day for the body need not mean a rest day for the meal plan. On your rest days, your body will be recovering from your previous day's hard workout and rebuilding new muscle.

What are the features of your Whey Protein Isolate?
Whey Protein Isolate offers 90% protein with the highest quantity BCAAs per serving. The multi phase filtration technology which it goes through ensures high-quality and pure protein. Whey Protein Isolate is a fast-digesting protein with the highest biological value of 159. Whey Protein Isolate has superior digestibility which ensures quick delivery of amino acids to muscles, it mixes easily with water, is contains virtually no cholesterol and is fat- free. AS-IT-IS Whey Isolate is unflavored, undenatured, does not contain additives, preservatives, it is 3rd party lab-tested for assurance on purity and potency.

..
Offers
Get flat 5% discount on the bulk orders worth more than 7500 Rupees. Use the code BULK5 at the checkout page to avail this discount. Not applicable on Electronic Items.


Avail 25 Rupees off on your second order worth more than 1000. Use the code OAGAIN25 while buying the product.



Avail 500 Rupees discount on the order worth more than 1500. Use the code LOYAL500 while buying the product.

The code is applicable to the customers who have bought 5 products from us and had spent more than 10000 Rupees in total with us.


Avail 5% discount on all the COVID Essential Supplies in the Hygiene Section.


Get 5% discount on all products sold via from social commerce network on Minimum Purchase of ₹3000. Use Code: SOCIAL5.


Avail 5% discount on all the international products. The buyer should be of Indian origin. Use code: INT5


Get ₹100 off on products customized from our instant product customizer. Use code: CUSTOMIZE100



These Offers are not applicable on the products sold under "BIG SALE" or "LOOT" or "FESTIVE OFFER"
Shipping Notes
Free shipping on almost all products.


COD is applicable on almost all of the orders under 5000 Rupees


No more excess shipping charges.


Shipping services available to 27000+ pin codes.


Fast & Easy Delivery
Payment & Security
Your payment information is processed securely. We do not store credit card details nor have access to your credit card information.